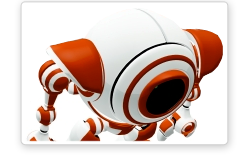 Certified Secure
Loire 128-A
2491 AJ Den Haag
Nederland
Phone
+31 70 - 310 13 40
Fax
+31 70 - 310 13 41
E-mail
PGP
Disclaimer
Certified Secure exists to encourage and fulfil the growing interest in IT Security knowledge and skills. We stand for openness, transparency and the sharing of knowledge; making sure everybody can experience and enjoy IT security.
All rights reserved. All content (texts, illustrations, photos, graphics, files, designs, challenges etc.) on this website of Certified Secure are protected by copyright and other protective laws. You do not have permission to copy, broadcast, transmit, modify, post, distribute, publish or reproduce the content in any way without the explicit prior written permission of Certified Secure.
Certified Secure has carefully compiled the contents of this website in accordance with their current state of knowledge. Access to and use of this website, as well as web sites related or connected to this website by (hyper)links, are at the user's own risk and responsibility. Damage and warranty claims arising from missing or incorrect data are excluded. Certified Secure bears no responsibility or liability for damage of any kind, including indirect or consequential damages resulting from access to or use of this website or websites related or connected to this website by (hyper)links.
Download the algemene voorwaarden
Download the Privacy statement